One outcome for CST, from the COVID-19 pandemic, was the team's ability to swiftly deliver strategic solutions to overcome obstacles, and often the results have been exceptional. This continues to be the case for CST's approach to training. 
After successful go-lives at VCH, PHSA and PHC sites in 2019, the CST Learning team had been re-evaluating their training model and ways to bring more value to learners. 
Through review of staff feedback and by combing the latest educational research, the Learning team – alongside team members from Provider Engagement and Adoption, and Clinical Informatics – developed a Learning & Readiness model that builds on new gold-standard methods.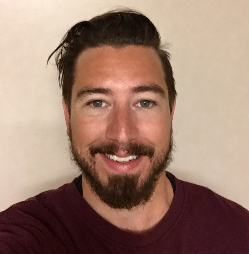 "Pre-COVID, we were looking at how we could develop a more cohesive 'learning journey.' We focused on areas where we saw the greatest benefit to learners, while allowing a bit more flexibility to aspects of training that staff felt confident they could handle on their own," said Ian Thomson, Acting Director, Transformational Learning, CST. "Since then, I think we've arrived at a new model that meets these needs and sets us on the right path working within the remote settings of the future. We owe a big thank you to our site partners who were instrumental in its delivery this past year."
The leap to a virtually-enabled learning model
With the onset of the pandemic, the Provider Engagement & Adoption team was called on to deliver CST training to providers who were being asked to provide patient care across new sites and specialties. This work needed to be completed virtually.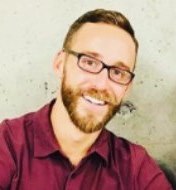 "We were able to efficiently develop and propose a virtual training format to regional medical leadership. Following approval, the collaboration with our site partners allowed us to execute the new model within a few weeks," said Max Besworth, Senior Manager, Provider Engagement & Adoption, CST.
"The major outputs included new eLearning curriculums, training videos, and the transition to remote-hosted workflow reviews; we were extremely proud of the end result," Max added.
The Learning team was now tasked with refining the newly-created training tools and methods into a revamped learning model applicable to all staff and providers that would steer CST towards a future of remote work. The first test: rolling it out at BCMHSUS' Heartwood Centre for Women as well as PHC's ambulatory clinics as well as long-term care and tertiary mental health sites in fall 2020.
Empowering staff to "take the wheel" in their CST learning journey
"The idea of 'blended learning', that mixes independent and classroom-style modules as well as remote and in-person components, is the gold standard for health care training across the globe," explained Ian. 
"However, most of the research and industry examples point to facilitator-led classrooms. The missing link, and something learners were asking for, was a strategy that would allow them to manage their own progress," he added.
The new CST Learning & Readiness model leverages a combination of self-directed learning and facilitated education. This not only satisfies the demand to have learning materials readily available online, but also enables learners to go at their own pace before engaging with peers and experts. 
"While we know learners gain a great deal from working with each other, we also know everyone tackles training a little differently. Some need more time to digest while others absorb the materials best while in the process of using the actual CST Cerner system. We can now accommodate this wide spectrum of learning styles," said Ian.
As part of Self-Directed Online Learning, staff are equipped with a virtual workbook and can complete materials when it suits them best – whether in between patient appointments, during pauses in patient volumes or after hours.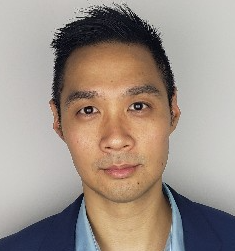 "The groundwork of ensuring learners are getting the knowledge they need from Self-Directed Online Learning is absolutely crucial. It means when we get to workflow reviews, everyone's ready to dive in and find out how their roles operate in the world of CST Cerner," said Chris Talusan, former Senior Enterprise Manager, Clinical Informatics, CST.
"Landing on the correct progression of learning has been a challenge, however we're slowly adapting to fit the preferences of remote learners," added Chris, who leads the Clinical Informatics team's virtual workflow reviews in condensed, workshop-style sessions.
Overcoming the limitations of engaging through a screen
After an innovative overhaul, the new model bridges training and other readiness activities together into one user journey that gets staff and providers ready for CST, whether they are on site or working from home. The results speak for themselves: four successful go-lives achieved in 2020.
The next threshold will be two major implementations in 2021, and Ian, Chris and Max's teams all have their eyes fixed on this target. 
"We will be conducting some evaluations in early 2021 that should reveal to us where we still need to make some tweaks, especially in lead up to BC Cancer's pending Vancouver Centre go-live," said Chris. "The biggest challenge right now is engagement; how we can be in that 'virtual' classroom and still capture everyone's attention. It's a problem that isn't unique to us and I think it will be interesting to address, industry-wide, once we learn more about the nature of virtual work, and our capacity for communicating and collaborating through the screen."
---