Leanne Heppell, Chief Operating Officer Acute Care & Chief of Professional Practice & Nursing at Providence Health Care (PHC), on how the system has benefited patients and caregivers during the pandemic.
In March 2020, PHC – along with health organizations all over the world – hoped for the best and prepared for the worst.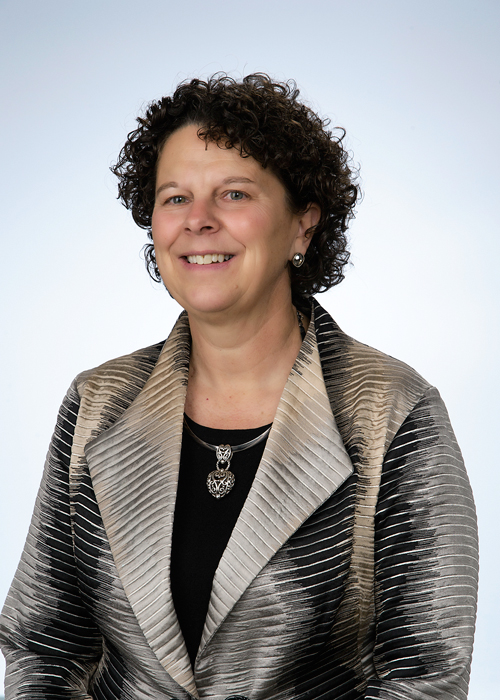 "COVID changed our lives, and changed our lives forever. Obviously our personal lives, but our work lives as well," says Leanne Heppell, Chief Operating Officer Acute Care & Chief of Professional Practice & Nursing, PHC. "It's dramatically changed the way we do business."
At St. Paul's Hospital, Mount Saint Joseph Hospital and Holy Family Hospital, healthcare workers had just gotten used to a new way of working, with thousands of caregivers switching from paper to electronic charting.
"This group went through huge organizational change in implementing CST Cerner. But no sooner did we shut down our emergency ops centre for Cerner, and we had to open it up for COVID-19," explains Leanne, a nurse by trade who has devoted her career to healthcare.
The new system has more than proved its worth over the past year. From helping providers move swiftly to virtual health, to supporting improved in-hospital contact tracing and reducing the risk of further exposures, using CST Cerner has helped keep patients and caregivers safe, and contributed to more efficient care.
"We didn't know COVID was coming, but when it did come, it was, 'Wow, thank goodness we have already at least three quarters of the organization already electronic.' So it was a huge benefit."
Already being digital eased the transition to virtual health
To keep patients and healthcare workers safe, many visits that don't require direct, physical contact are now virtual. Patients can stay comfortable at home, especially if they're not feeling well, and avoid the hassles and costs associated with travelling for appointments. While virtual visits aren't new, they increased exponentially starting in March.
"Once the pandemic hit, it just really underlined how important it was to be able to access the healthcare record digitally and virtually, to try and reduce as many people as possible from being in the hospitals and increasing the risk of catching COVID," says Leanne.
"I really think the sites that were already live with CST Cerner had an advantage, because we were able to provide virtual care more quickly. Having the system really paid off because we were all well-versed in managing electronic charts, and related functionality, and so we were able to hit the ground running."
Leveraging CST Cerner at testing sites for better data
Early in March, PHC was working with Vancouver Coastal Health (VCH) to get a COVID-19 test collection centre set up at St. Vincent's as quickly as possible. "Do you think we could do it with Cerner?" Leanne had asked her colleagues.
"We didn't really know, because we were just learning, but working with the CST team, they made it happen," says Leanne. New functionality had to be created, devices had to be set up, and training and support were required. But just three days later, on March 15, the site went live with CST Cerner – with several more sites were to come.
Being on the same system as the PHC hospitals, as well as Coastal sites like Lions Gate Hospital, has streamlined the patient experience and processing time. When patients are registered at a test collection centre that uses CST Cerner, they are entered into the electronic record. So, if they get another COVID-19 test or visit a hospital using the system, they won't have to repeat their information.
Contact tracing benefits for patients and caregivers
In the hospital, having electronic records is profoundly helpful for contact tracing, Leanne explains. The system provides not only a record of patients who have tested positive, but it also provides a list of caregivers who saw the patient and may be at risk of contracting the virus. Patients also find out they're positive quickly, because the test result is communicated as part of the electronic chart as soon as it's ready.
Leanne believes this has helped reduce the risk of further exposures.
"The turnaround time is quite amazing because it's electronically in the chart right away, and so it just provides a much quicker access to results," she says. "That is so important because once you test positive for COVID, we need to quickly ensure that you're aware of that, so you reduce the amount of people you're in contact with."
Getting all of PHC onto the same system
While most of PHC went live back in November 2019, several smaller ambulatory and residential care areas have been rolling out CST Cerner in phases, which will continue into 2021.
There's a big difference between sites that have gone live and sites that haven't and are still relying on the old paper chart, says Leanne. For her, this underscores the importance of getting all PHC sites on CST Cerner as soon as possible.
Enhanced partnership with VCH and the Provincial Health Services Authority (PHSA)
With the CST project spanning VCH, PHSA and PHC, it has prompted the three health organizations to work closer than ever before. This partnership has become even stronger during the pandemic, with Leanne and other clinical leaders taking part in daily CST triage meetings to determine CST Cerner system changes required for COVID-19.
"Working in partnership with VCH, PHSA and the CST team, we're obviously creating an electronic chart that will provide better care for patients, but it also sets a really nice platform for working together," says Leanne. "Because at the end of the day, our patients generally don't really care what organization we work for. What they really care about is that their healthcare is seamless and that it's comprehensive."
"We come into this profession to make a difference to patients and families, and despite the hard work and the challenges, everyone rallies together. And you can see how it's paid off and made a difference."