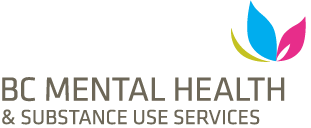 Since the start of the pandemic, health care teams across the province have had to find innovative ways of working to continue providing their services while maintaining high quality care. 
The Burnaby Centre for Mental Health & Addiction (Burnaby Centre), a designated mental health facility, provides treatment to one of BC's most vulnerable populations. Faced with the challenge of moving part of their operations to a virtual setting during the COVID-19 pandemic, while implementing new protocols to keep staff and clients safe, Burnaby Centre's team were thankful to have one less concern on their minds: the technology in place to support their virtual health transition. 
Easing the transition to virtual health
In December 2019, mere months before the pandemic hit, Burnaby Centre went live with CST Cerner and related practice changes.  By the time COVID-19 had reached British Columbia, their teams were becoming well-accustomed to the new way of working.
"Having CST Cerner already set up before the pandemic really was a relief in a lot of ways because we had so much to put in place in delivering virtual health. Our focus could be on that rather than figuring out how we were going to get staff access to chart information that would otherwise only been viewable by coming to work in person. Now we don't even have to think about the client chart - it is available to the practitioners who needed it, from anywhere," said Kathryn Embacher, Senior Director, Patient Care Services, Complex Concurrent Disorders at Burnaby Centre.
As part of its COVID-19 response, Physician leaders at Burnaby Centre adapted the physician schedules to provide virtual health where needed, but also ensure sufficient coverage on site. Adjusting to this new routine, Lukas Hestvik, a nurse practitioner, now goes to work at Burnaby Centre two days per week and works remotely the other three days. 
"Having CST Cerner is one of the main reasons we've been able to do so much with virtual health and we've discovered a lot of what we do we can do remotely. I know exactly what's happening with each client and it feels like I'm having more of a conversation with the rest of the team because all the information is one place. I'll make a note, then the psychiatrist sees the client and makes a note after me, picking up from where I left off. Now we have a dialogue that doesn't have to stop when I'm working from home," said Lukas.
He added, "I use two laptops - one for my virtual appointment with the client, and the other to have their chart open. I have their latest MAR medications in front of me so I can see any changes that were made.  I can then look at their lab diagnostics through CareConnect and check out the documentation all while I'm chatting with them. The clients seem to find it pretty impressive. While there is less face-to-face time as part of COVID-19 precautions, I'm maintaining a close connection to my clients, which they also appreciate."
Client safety benefits of CST Cerner during COVID-19
"I couldn't imagine how it would have been without CST Cerner in the middle of a pandemic," said physician Dr. Kiran Minhas. "In the beginning, we had to discharge a number of clients, who were near completion of their treatment, to help reduce census and allow more distancing and single rooms. There was little time to complete this during the first few months [of the pandemic] in March and April and we simply could not have done it in the expedited way necessary without CST Cerner."
In protecting clients from COVID-19, Binod Sharma, a mental health worker, spoke to the quick turnaround of COVID-19 test results made possible in part thanks to CST Cerner. "When a client has COVID-19 related symptoms, they have to remain in isolation until we receive the lab result. The faster we can get the result, the faster care teams can make the next key decision to ensure their safety," said Binod.
Kathryn Embacher further described how CST Cerner is supporting client safety during the pandemic: "Some of the critical pieces of information we need to be aware of for a client's admission is whether that person has had COVID-19 as well as other COVID-related risk factors. We can often see the new client's health history in Cerner, including any risks related to COVID. The reality of the pandemic proves how critical it is that we see this history prior to admission so we can plan accordingly."