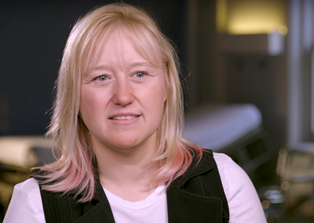 In a room filled with physicians, nurses, allied professionals and pharmacists, the future of health care is starting to come into focus.
As part of ensuring that our new clinical information system (called CST Cerner) will work for us, health professionals from across VCH, PHSA and PHC are being brought together to take a close look at system functionality. They're also giving invaluable feedback on the workflows that will become part of our future.
The CST project's Christine Jerrett hosts some of these sessions. She recognizes the importance of receiving this validation from clinical staff.
"To be successful, we need to build a system that supports clinical practice and helps providers and clinicians do their work," she says. "The best way to do that is by hearing directly from them as we review the new system together."
Christine's seen the success of these validation sessions firsthand – leading groups through end-to-end workflows with computerized provider order entry (CPOE), as well as validating clinical documentation and order sets.
Christine points to patient admission in the system as one example of validation work. "Currently, there are a lot of processes that need to be enacted when someone is admitted to a floor," says Christine. "This includes over 24 documents that need to be completed, including admission order sets, risk assessments and more. We walk through this process in our sessions, and the input we get helps us make sure the electronic version is going to work when we go live."
Currently, physicians and clinicians from VCH, PHSA and PHC are participating in specialty working groups for providers and nursing/allied health, as well as validating workflows in groups for specialties like surgery, maternity, critical care, ED, cardiology, and many more.
The feedback from these working groups directly shapes the clinical information system. Christine realizes that there's a demand on physicians' and clinicians' time to get this valuable validation process right. For that to happen it means making sure the right clinical people are represented at the meetings.
"To make sure we have a safe system that works for everyone, the volume of work to complete clinical validation is big," explains Christine. "But if we get it done now, the system will work that much better when we go live."