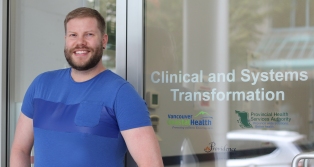 From a hush that's conducive to recovery to a sense of urgency when patients need it most, Eric Starr says the Intensive Care Unit at St. Paul's Hospital is never the same from day to day.  
Eric, a registered nurse, has worked at St. Paul's for over nine years. He chose St. Paul's for its staff, patients and culture of caring.    
Since April 2014, he has been working on the CST project.